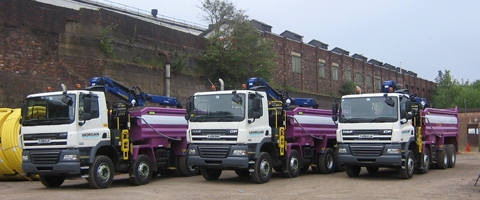 SHEQ
This policy vision requires that we: 
Give Safety, Health and Environment (SHE) prime importance in the way we manage our business.
Enhance our reputation as a supplier and market leader.
Provide our people and customers with the right to work safely.
Work with customers, clients, sub-contractors and other suppliers.
Establish practicies, standards and guidance that will deliver policy intent.
Monitor and Measure how we are performing.
Continue to improve in terms of performance.
Clearly express our expectations and values of our people.-
Health and Safety is the key value of the Morgan Sindall hire desk. We demand the same high standards from our supply chain: 
Managers shall pay full attention to and have top priority of SHE. They shall demonstrate leadership through visibility, presence and setting of examples in the workplace in order to strengthen our SHE behaviour, actions and attitudes to improve the SHE results.
Visible and active leadership, promotion of team spirit and personal responsibility for activities and for necessary cooperation with colleagues.
Taking into account the state of development of technology to design in safety measures.
Better planning prevention by integrating technology into Health and Safety issues.
Health and Safety Alerts 2020
| | | |
| --- | --- | --- |
| January | February  | March    |
| April | May | June |
| July | August | September |
| October | November | December |