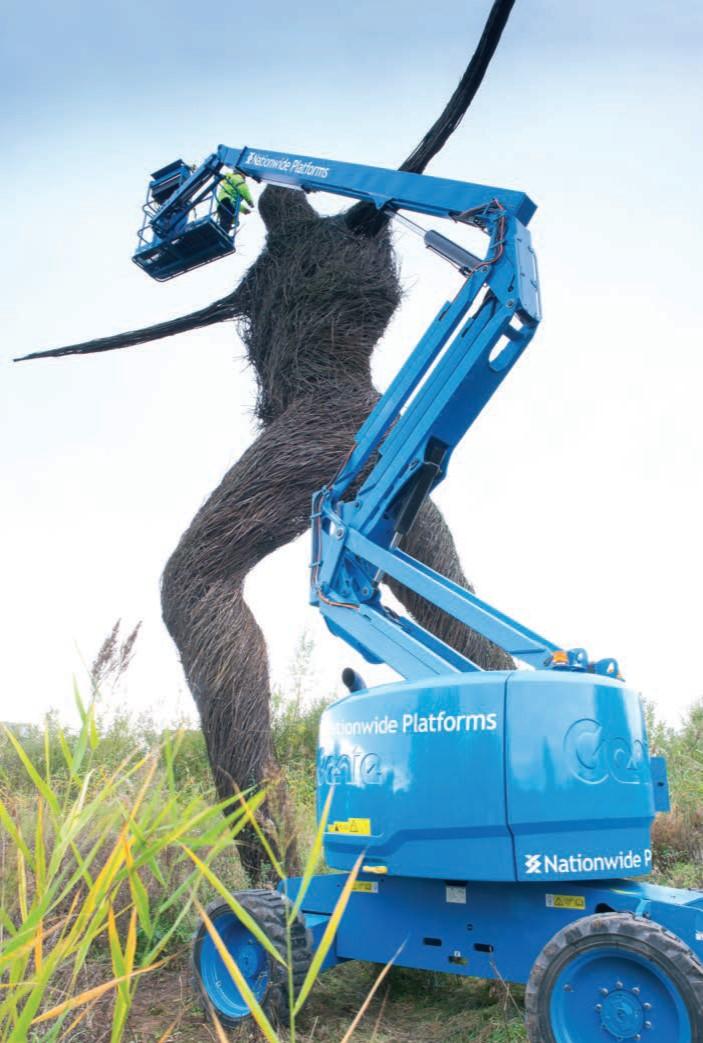 As the UK's market leader in powered access with a fleet of 15,000 machines operating from 38 depots across the country, we have the operational capacity, experience and expertise to fully satisfy your working at height needs.
Access equipment provided by Nationwide Platforms is designed to support safe and effective work at height between 3.5 and 90 metres along with the country's leading powered access safety innovations and attachments. This includes award-winning secondary guarding systems, a range of pioneering Material Handling Attachments (MHAs), and the SkySentry™ control and monitoring system.
We're also proud to be the world's largest provider of powered access training, delivering courses to approximately 22,000 delegates and employees every year. Courses delivered by our team professional instructors include those accredited by the International Powered Access Federation (IPAF), the Prefabricated Access Suppliers' and Manufacturers' Association (PASMA), and more.
We're committed to supporting initiatives that improve safe working at height and works in partnership with customers, manufacturers and major industry bodies such as IPAF, PASMA, and the European Rental Association (ERA).
For all your powered access and training requirements contact our Premier Customer Centre
Account Management Team
Strategic Account Manager - Michael Harris - 07767 274101
Strategic Accounts Director - Simon Beckett - 07721 978912